By Lorre White, international luxury market expert and luxury media personality "The Luxury Guru", Owner of White Light Luxury Marketing Consulting, Columnist for Monaco Life the #1 English Speaking News in Monaco, a Luxury blogger www.LuxGuru.Typepad.com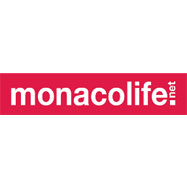 My crazy friend and former colleague, Jesse Itzler, has rented the entire Stratton Mountain in the state of Vermont for the weekend of October 13 – 15, 2017.
Jesse, a fitness fiend and author of Living with a Seal which chronicles his month of living and extreme fitness training with a Navy SEAL, an owner of Atlanta Hawks NBA team, co-founder of Marquis Jets, and married to Sara Blakely an American billionaire businesswoman the founder of Spanx - (an American intimate apparel company), challenges you to attend his fitness challenge.  
When Marquis Jet was a client of mine, I remember he hired a NYC rickshaw biker to meet him at his office at the MetLife building on Park Ave, and Jesse would cycle back to his apartment on the upper west side with the owner of the rickshaw riding comfortably in the back.
Always enthusiastic about fitness, Jesse is bringing the challenge and mystique of Mt. Everest to YOU. There will be a luxury basecamp full of tipi tents, music, bonfires and like-minded executives. Think "Burning Man meets Ironman".
Here's his challenge. Hike up. Gondola down. Repeat 17 times. 29029 vertical feet like Everest. If you're adventurous or know someone who may be game for an epic weekend with like-minded folks, you can find more info here - http://bit.ly/Everest-Challenge
"Because in the end, you won't remember the time you spent working in the office or mowing the lawn", says Jesse. "Come climb the goddamn mountain with me!"  Maybe more eloquently stated by Sir Edmund Hillary, "It is not the mountain we conquer but ourselves."