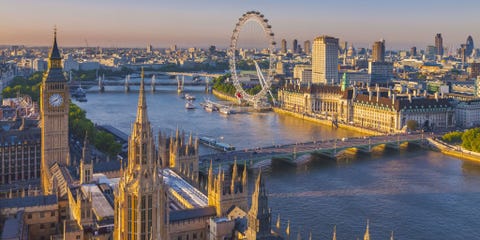 The world's major global cities have been ranked according to their cost of living and surprisingly, London is no where near the top 10.
The capital city was one of the biggest movers down the Economist Intelligence Unit (EIU) world rankings, The Guardian reports. It is now the 24th most expensive city in the world, which is 18 places lower than its ranking 12 months ago. It also means London is cheaper than New York for the first time in 15 years and it is currently 17 per cent less expensive than Paris.
UK cities are said to be at their cheapest level for in decades due to the decrease in the value of the pound amid the uncertainty over Brexit. The study, which ranked 400 individual prices across 160 products and services, found that Manchester showed the most significant decline of any city surveyed, falling 25 places to 51st position in the EIU list. However, while it might make a visit to the UK more affordable for tourists, Brits are expected to experience price rises in the coming months.
"While the declines mean that British cities are cheaper compared to their international peers, the rise in import prices caused by the weak pound will mean that locals won't see their own shopping baskets falling in price. In fact the opposite is likely to be true and, while UK cities fell down the ranking local prices for the basket of goods surveyed have begun to creep back up," the EIU said.
The title of the cheapest city in the world has been given to Almaty in Kazakhstan, where the cost of a loaf of bread is around 70p. As for the world's most expensive cities, Asia dominated the top 10. Singapore has been placed in the number one spot, with average prices are 20% higher than they are in New York. And Paris is the only Euro zone city to be ranked amongst the 10 priciest, with only alcohol and tobacco found to offer value for money compared with other European cities.
Here are the rest of the world's most expensive places:
1. Singapore
2. Hong Kong
3. Zurich
4. Tokyo
5. Osaka
6. Seoul
7. Geneva
8. Paris
9. New York
10. Copenhagen
http://www.townandcountrymag.com